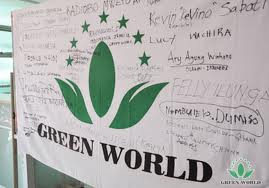 Green World Herbal Products Are Safe For Human Use
Green World Herbal Products Are Safe For Human Use
Green World product solutions have received numerous awards from well-known organizations both locally and internationally for their outstanding contributions to human health. However, a large portion of the credit goes to the strict application of Chinese herbal remedy methods both in China and around the world.
Green World Products Safe
Green World products are created with the help of scientific principles and extensive food therapy practice. In order to maintain its potency and effectiveness for several years, the product underwent several experimental tests and was manufactured using the most advanced technology available. Furthermore, the products have been duly certified by the FCDA and have been determined to be safe for use by a variety of health organizations.
Who is the head of Green World Product?
Dr Deming Li, president of Green World, since it was established in 1994. It has become an enterprise engaging in the R&D, production and marketing of health products across the world
Green world Products treat Many health issues
Green World herbal products have been widely used to treat a variety of diseases since their introduction. Their application has expanded to include, among other diseases, osteoporosis, hypertension, diabetes, rickets, heart disease, hyperlipemia, dermatitis, sexual dysfunction, and arthritis..
Related