WHAT IS CALCIUM
Calcium is an important
component of a healthy diet and a mineral necessary for life. The Calcium
plays an important role in building stronger, denser bones early in life and
keeping bones strong and healthy later in life.
Calcium deficiency has become a
problem that commonly exists during growth. It could impede the normal development
of the body and mind which is manifested by feeble habitude, myasthenia of
limbs and poor resistance. Adverse effects will be brought about to the tooth
and bone, rachitis and mental retardation will even be caused, which has a
particularly bad effect on the development of children and adults whole life.
Benefits of Calcium supplement
Calcium softgel takes nano milk calcium as its
main ingredients, and it has the following properties:
1. It is rich in phosphorous, ferrous, zinc,
protein, phosphorous protein, amino acid and vitamins.
2. There are multiple physiologically active
substances, such active polypeptides, which interacts with DNA enzymes to
control intracellular signal pathway, adjust vital function.
3. Balanced nutrition, high absorption rate of
Calcium.
4. Completeness of products are suitable for all
people.
5. Originate from bovine bone with no
contamination.
6. Neutral without any side effect.
7. Safe, reliable and convenient.
Calcium food is very essential to the body and
how Green World Calcium can
help you.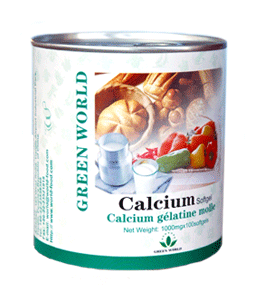 Green world Calcium tablet
Green World Calcium supplement for
children and Adult will relieve your trouble. It takes nano milk calcium as its
main ingredients, which can supplement the body with enough blood calcium,
enhance immunity, protect windpipe, prevent flaccidity of limbs and regulate
feeble habitude. It is neutral without any side effect. Safe, reliable and
convenient.
FOR MORE INFORMATION, ORDER AND CONTACT.IN NIGERIA
ON GREEN WORLD NIGERIA.
+2348038000974, +2348181270737,