Supplements Assist Cancer Patients – Don
Special herbs as well as food supplement has been recommended for
cancer patients in the country.This Observation was made recently at the 14th
inaugural lecture of Michael Okpara university of Agriculture, Umudike.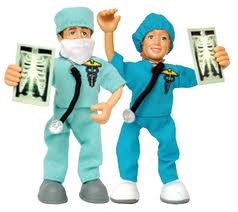 In a lecture tagged "plant Anticoagulants;
experts in diabetics, hypertension and cancer, Professor Obioma Christopher
Ohaeri pointed out that cancer could be induced by viruses, bacteria as well as
chemical in the air.
According to Professor Ohaeri unhealthy
environment as well as advance age propel the chances of one battling with
cancer as according to him the disease when contacted suppress the immune
system " factors which suppress the immune functions are stress, lack of proper
exercise and lack of sufficient rest," Ohaeri noted.
The Professor of Biochemistry in his lecture
explained that over dependence on synthetic drugs from deadly fossil is
endangering human existence in the globe today.
He described as unfortunate a situation were
synthetic materials as well as petrochemical fertilizers are used for farming
which he argued could be harmful to human health.
His words, "the pollution of water supplies
through untreated sewage and discharged into water bodies are harmful to
aquatic life" Ohaeri said.
Ohaeri reiterated that diabetes, hypertension as
well as cancer remains a major threat to the existence of developing countries
and developed countries.
Ohaeri maintained "Today it is believed that
diets therapy and exercise are most essential in preventing and treating non
communicable diseases" he noted.
According to the Biochemist, fruits like garlic
contains antidote that fight against heart related diseases explained that
Chinese and Indians have acquired reputation in diseases control having
discovered the potential emboldened in garlic.
Culled from Daily Trust Newspaper August 28/08/12
Cancer Care Package Available for preventive purpose only.
Do
you have a question? Send us your questions through the contact form to our
customer representatives and relationship managers waiting to attend to you.
Thanks
FOR
MORE INFORMATION, ORDER AND CONTACT.IN NIGERIA ON GREEN WORLD NIGERIA.
+2348038000974 ,
+2348181270737