Green World Hanfang (Herbal) Cosmetics
Green world has a fast growing line in cosmetics. Its formulations,
packaging and overall image place it among the best received cosmetics brand in
US, china, Africa- Nigeria  and its
cosmetics is saliently characterized by the addition of natural herb which
makes it harmless to the skin. The products are result of years of meticulous research,
development and testing to ensure that each product provides the quality
performance you can expect. The products are developed by an experienced team
of marketers and expert in the industry.
Green World products
Green world cosmetics are at the forefront of technological developments
in research and formulations. Green world promises effectiveness and quality to
enhance the beauty of the skin. All claims are proven and documented. This encompasses
clinical and consumer testing before a product is put on the market. Strict tests
performed before, during and after the manufacturing process guarantee consistency
and quality. No product will be marketed unless we are confident of the safety.
The dermatological tests, allergy tests, ophthalmological tests and
non-comedogenic tests will be done before the products are released.
We also have other categories of products for skin care,
hair care , make-up , and a whole range of cleaning detergents and panty-liners
and sanitary napkins with herbal extracts added inside to protect the health of
women thoroughly.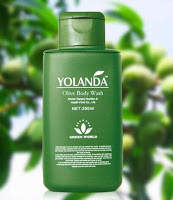 With strong research and technical  forces comprising of over 100 high-calibre
scientists, agriculturists, herbalists, botanists, experts and nutrition
specialists, advanced equipments and facilities, backed up by affluent research
funds and personally headed by Dr. Li, the research centers forge ahead and
score great achievements. Especially there is a great breakthrough in malignant
tumor and immunity system research, which will contribute to have a step
further in solving the two biggest problems bombarded many sufferers for many
decades.
GREEN
WORLD DISTRIBUTOR CONTACT IN NIGERIA.
FOR MORE DETAILS CALL 
+234-8038000974, +234-8181270737
 Nationwide delivery available in Nigeria states. Lagos, Abuja , PH etc
Opportunity available for Distributorship.